Exhibition activities
C U R R E N T:
XIII WATERCOLOR BIENNALE

SKETCHES FOR MOVING IMAGES

October 7– November 14, 2019.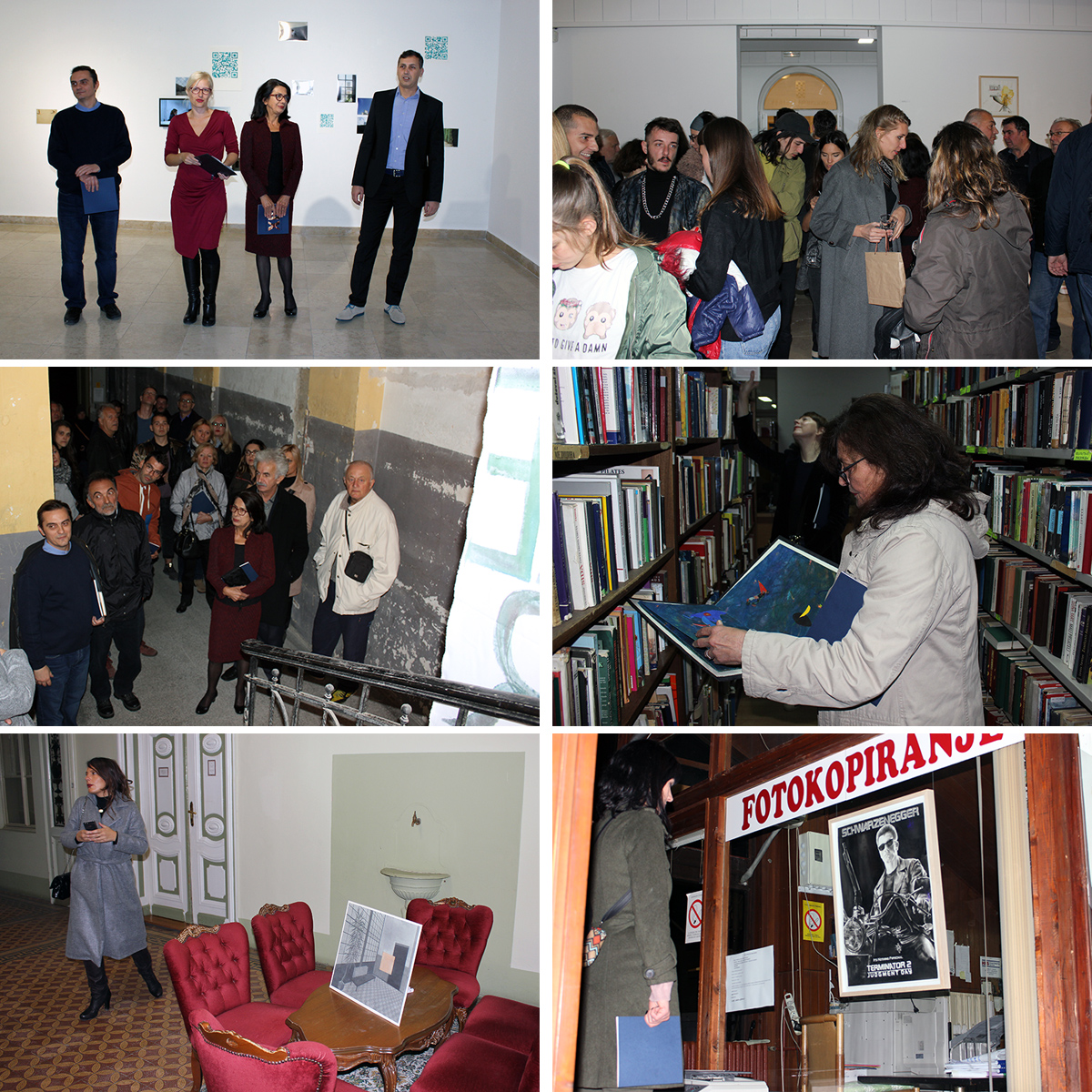 URTICA
Value, Work and Money
April 15 – May 9, 2019


SCULPTURES
FROM THE COLLECTION OF CONTEMPORARY GALLERY ZRENJANIN (SELECTION)
March 4 – April 11, 2019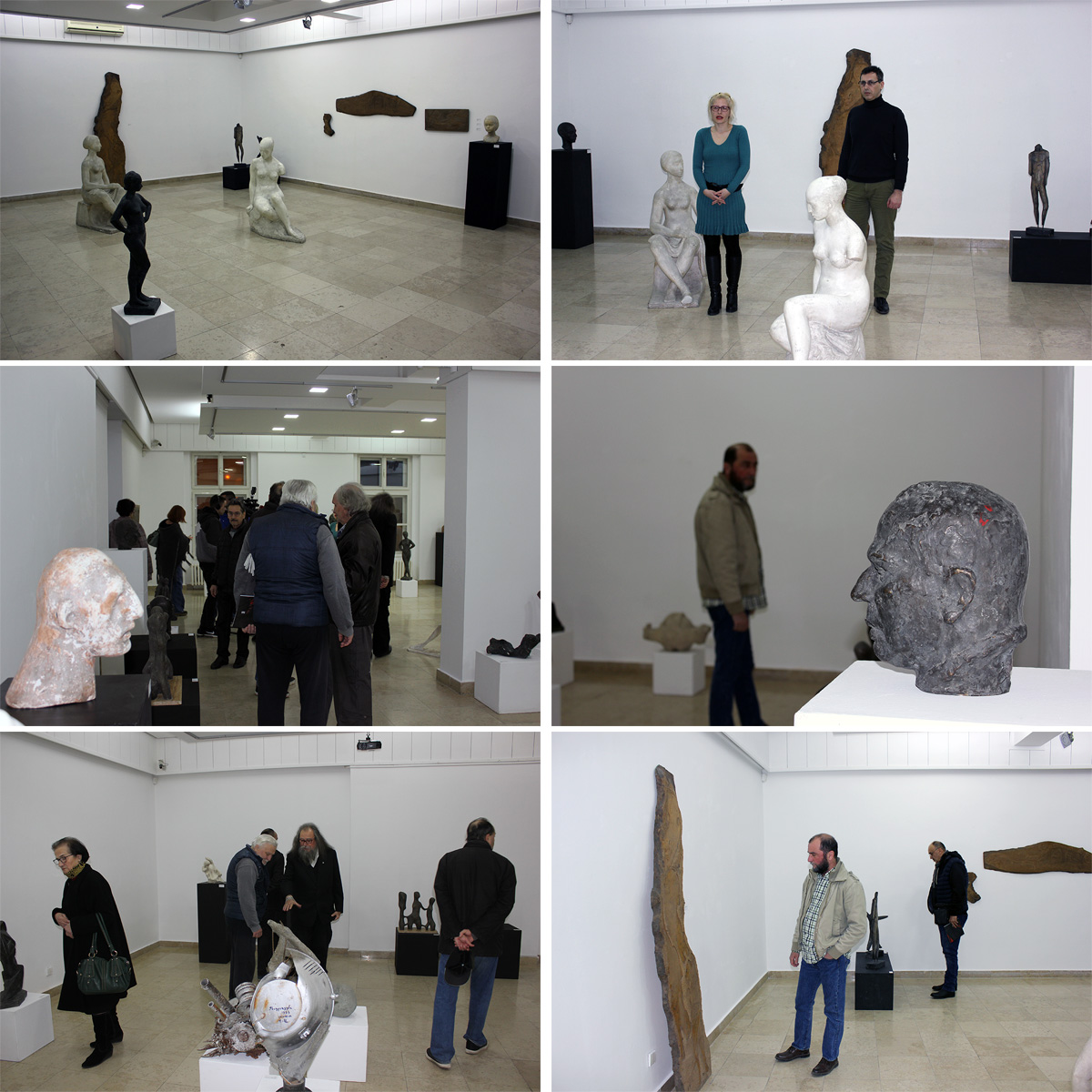 4 PAINTINGS
February 11 – February 28, 2019

NIKOLA DZAFO
MARIJA DRAGOJLOVIC
DEJAN KALUDJEROVIC
IGOR ANTIC
Olivera Topalov
JA - moje emocije, misao i postojanje
February 11 – February 28, 2019

63rd GATHERING OF ART COLONY EČKA - IMAGE 2018.
10th December 2018. – 17th January 2019.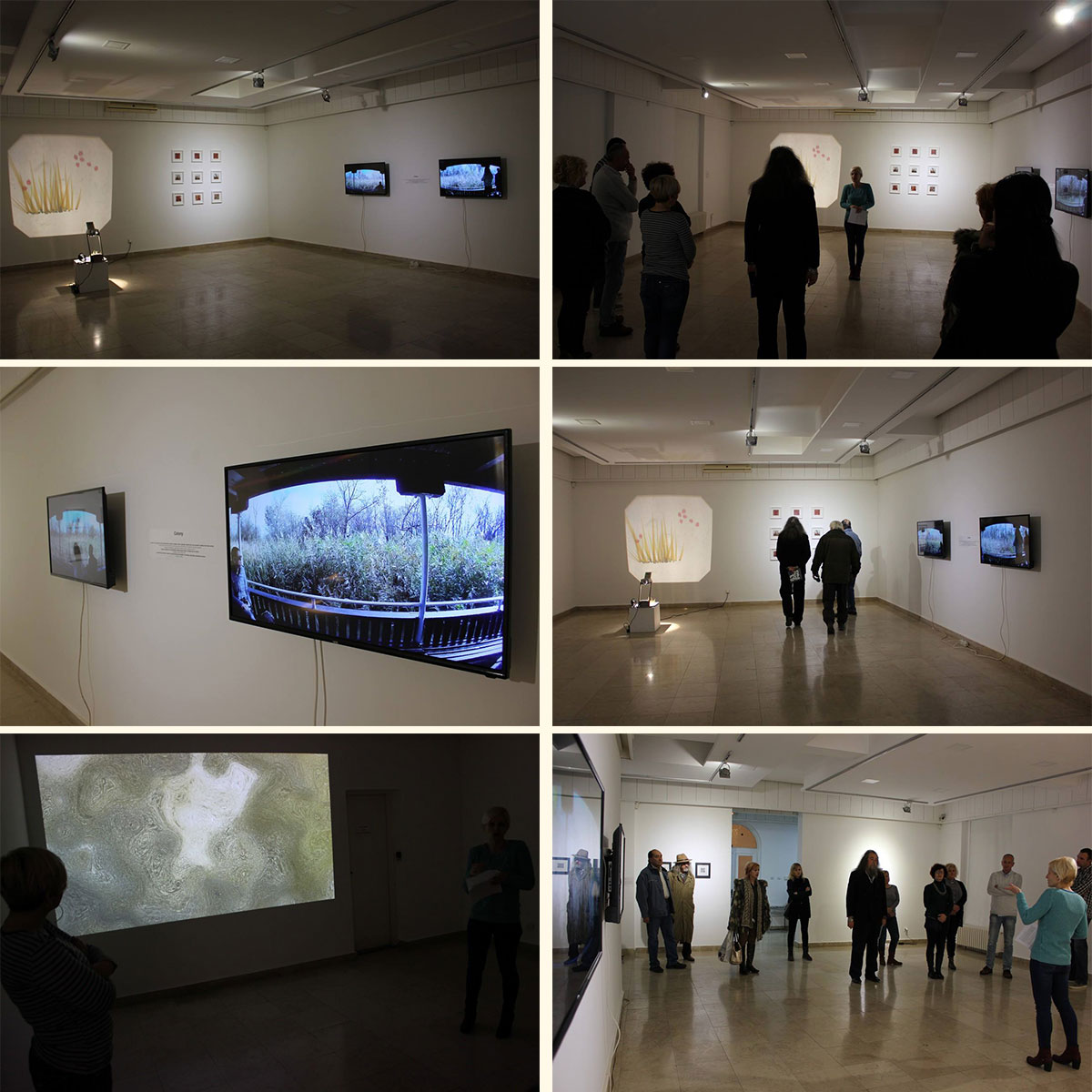 ALEKSANDRA JOVANIĆ (1976)
Aleksandra Jovanić holds a PhD in Digital Arts and a BSc in Computer Science. In her research and artistic practice she combines various media, mainly focusing on interactive art, art games and generative art. As an Assistant Professor, she currently teaches at all three levels of studies - the undergraduate programme of the Faculty of Fine Arts in Belgrade, master studies of the Faculty of Applied Arts and art doctoral studies at the University of Arts in Belgrade.
As a designer and computer programmer, she worked successfully on the development of prominent web projects, mainly in the field of culture and arts. Beside web design, she has been active in the area of graphic design and also designed film theatre and concert posters and motion graphics for films. Since 2003, she has had several solo and group exhibitions.
Aleksandra won a European Digital Art and Science Network award, in national selection for 2015.
www.aleksandrajovanic.com
KARKATAG KOLEKTIV
Karkatag is a Belgrade-based art collective founded in 2009. It works in the field of interactive art and new media, at the border with performing arts.
Karkatag works are mostly peculiar machines, usually larger ones, which, exposed or foisted to be used, bring the audience into a situation where they become an active participant, performer, and the event that is generated through their work/use is an inseparable and essential part of the realization itself.
Karkatag has so far participated in numerous exhibitions, festivals, performances in Germany, England, Austria, Poland, Croatia, Switzerland, Montenegro and several cities in Serbia. Karkatag as a part of the National Selection won the Golden Medal for launching the dialogue on the Prague Quadrilange in 2015. Also, in 2015 it won the Award for the development of the British program Gone in 20 Minutes for new and bold art projects in the open. That same year it won the prestigious Oxford Samuel Beckett Theater Trust Award and Production at the Barbican Center in London in 2016 in collaboration with the British group Collectif and then...
Karkatag has been running a residential art space in Svilajnac since 2010, and in 2015 it started an open workshop Praksa Makerspace Belgrade in Cultural Center Magacin in Kraljevića Marka Street.
Karkatag is part of the Association Independent Cultural Scene of Serbia.
www.karkatag.org
SAŠA SPAČAL (1978)
Saša Spačal is a postmedia artist working at the intersection of living systems research, contemporary and sound art. Her work focuses primarily on the posthuman continuum, where human beings exist and act as one of many elements in the ecosystem and not as sovereigns. Therefore abandoning the Cartesian system of classification and accepting the fact that the field of technology has expanded not only from hardware to software but also to wetware resulting in hybrid phenomena inscribed in mechanical, digital and organic logic.
Her work was exhibited and performed at venues and festivals such as Ars Electronica Festival (AT), Prix Cube Exhibition (FR), Transmediale Festival (DE), Onassis Cultural Center Athens (GR), Chronos Art Center (CHN), National Art Museum of China (CHN), Museum of Contemporary Art Metelkova (SI), Kapelica Gallery (SI), Device_art (CRO), Art Laboratory Berlin (DE), Museum of Contemporary Art Vojvodina (SRB), Lisboa Soa Festival (PT), Match Gallery (SI), Gallery of Contemporary Art Celje (SI). Her work was awarded Prix Ars Electronica Honorary Mention and nominated for Prix Cube.
www.agapea.si

ZORAN TODOROVIĆ (1965)
Lives and works in Belgrade. He is an associate professor at the Faculty of Fine Arts of the University of Arts in Belgrade. He gives lectures in subject Transmedial Research at the department of New Media in whose founding he was actively involved. He has been exhibiting in solo and group exhibitions since 1992 in leading home and international institutions and festivals of new media in Europe and the world, such as MMA (Museum of Modern Art) Novi Sad; Salon MMA Belgrade; MMA Zagreb; Artspace Sydney; Ars Electronica Linz; ZKM Karlsruhe; NRLA Glasgow - Perth; Lux Center, London; Transmediale Berlin; Video Marathon New York; World Information, MMA Belgrade; Blood and Honey - Essl Collection, Vienna; Austrian Cultural Forum, New York.
He represented Serbia at the 53rd Biennale in Venice.
His works are kept in significant private and national collections in the world and in Serbia. He periodically publishes essays and texts about his work and art, Art and Biotech Era, Experimental Art Foundation Inc. Adelaide, South Australia 2008, Noise, ZKM, The MIT press Cambridge, Massachusetts London, England 2002, etc.
www.zorantodorovic.com
ISIDORA TODOROVIĆ (1984)
She completed undergraduate and master studies at the New Media department at the Academy of Arts in Novi Sad. She is employed as an assistant professor at the New Art Media department at the Academy of Arts in Novi Sad, where she is currently head of the department.
The work of Isidora Todorović explores the technological, cultural and political aspects of art in the context of biopolitical theory, post-feminist theory and DIY culture. In her works she often uses the form of sociopolitical games, interactive installations and socially engaged projects. She has authored several award-winning works (The Traveling Game, One Good Day) and exhibited at national and regional festivals of electronic arts: 2013 Play Again! Games and culture conference, Košice, Slovakia; 2014 Fields exhibition, Arsenals Exhibition Hall of the Latvian National Art Museum (LNAM), Produced by RIXC, with Can You Feel The Spill? political board game/android app; 2014 SUTRA/TOMORROW, Belgrade Youth Center; 2015 Device art, Zagreb, Croatia; 2015 Wonderlab, Museum of Contemporary Art of Vojvodina, Novi Sad; 2017 "ART&SCIENCE", Cultural Center Belgrade, European Digital Art and Science Network (in collaboration with Ars Electronica from Linz, Science Gallery from Dublin, GV Art from London, LABoral from Gijon, Etopia from Saragossa, Kapelica Gallery from Ljubljana and DIG Gallery from Košice); 2017 SUTRA/TOMORROW, Museum of Technology, Belgrade; 2017 Ars Electronica, Linz, Austria, Future innovators summit.
www.isidoratodorovic.com
Mirjana Blagojev
19th November – 6th December 2018.

MIRJANA BLAGOJEV (1974, Zrenjanin)
Graduated and earned her master's degree in sculpture at the Academy of Arts in Novi Sad. She completed master studies at Ecole Supèrieure des Arts Décoratifs in Strasbourg, France, at the department of Object-glass. She is currently attending doctoral art studies at the Academy of Arts Novi Sad, as a part of which she did her research internship at the CTU- Faculty of Architecture in Prague in 2017. She works at the Academy of Arts in Novi Sad on the subject of sculpture as an assistant professor. Member of ULUV and ESGAA (European Studio Glass Art Association).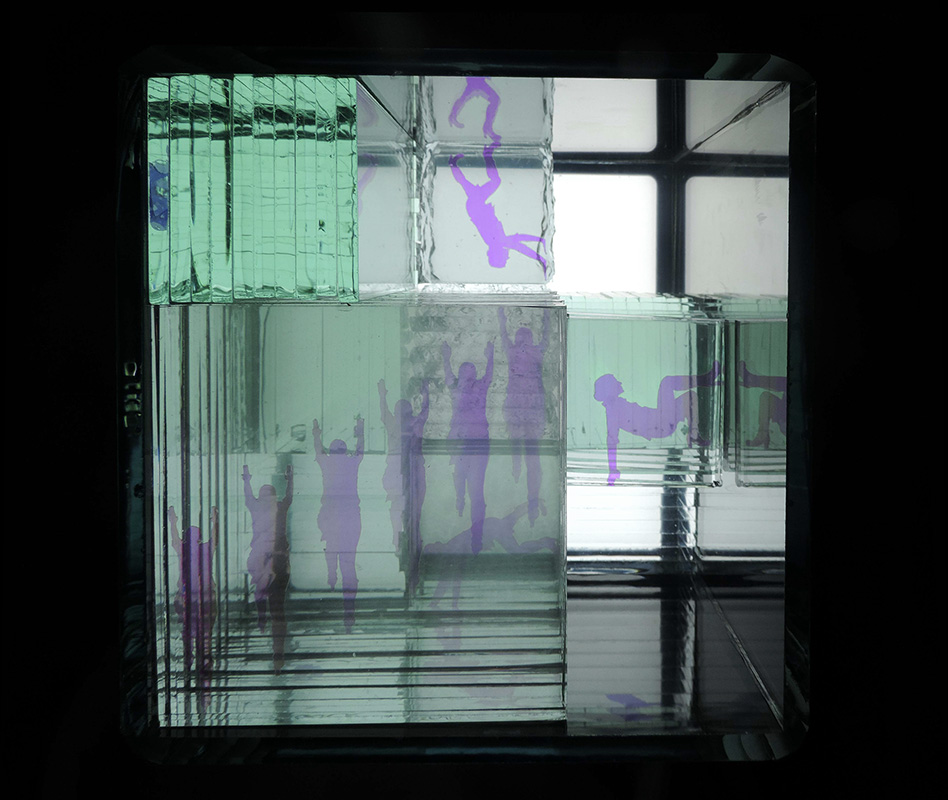 39. meeting of aquarelle artists
15. of October 2018.

NADEŽDA KIRĆANSKI
This email address is being protected from spambots. You need JavaScript enabled to view it.

IVA KUZMANOVIĆ
This email address is being protected from spambots. You need JavaScript enabled to view it.

VLADIMIR MILADINOVIĆ
This email address is being protected from spambots. You need JavaScript enabled to view it.

MIRJANA BOBA STOJADINOVIĆ
This email address is being protected from spambots. You need JavaScript enabled to view it.

RADE TEPAVČEVIĆ

FASHION PHOTOGRAPHIES AND FASHION SHOW
1 – 11.of October 2018.


SUMMER with the collection of Contemporary Gallery Zrenjanin
16th of July- 1st of September, 2018

The exhibition implies the setting of 34 works from the collection of Contemporary Gallery Zrenjanin by 22 authors, among whom are the significant names of Serbian fine arts in the mid 20th century (M.Konjović, I.Radović, I.Tabaković, N.Graovac, V.Pomorišac...) Most of these works were created in the Ečka Art Colony inspired by the summer landscapes of Vojvodina, especially in 1962, when the official theme of the work in the colony was summer. This part of the collection is complemented by works on the theme of the sea landscapes of the authors from the territory of the former Yugoslavia, which entered the collection of Contemporary Gallery as a gift from Federal Executive Council in 1963, soon after the famous Tito's speech at the Seventh Yugoslav Youth Congress when he condemned abstract art. The exhibition examines possible political influences on the work of the colony and gives the opportunity to partially review the development and formation of the collection through the work of the Art Colony Ečka, and the name itself has a dual meaning by describing the theme of the exhibition in the first place and by inviting the audience to spend some time with works from the collection of Contemporary Gallery Zrenjanin during the summer months of July and August, when the exhibition will be set, in the decades-long expectation of the permanent exhibition of the art museum of Contemporary Gallery Zrenjanin.
Curator and author of the exhibition:
Slavica Popov, senior curator

Sponsors:
Ministry of Culture and Information Republic of Serbia and City of Zrenjanin